The industry perspective on the new Horizon Europe framework: priorities, expectations and the relationship between SSH and energy policy development
By Michaël Gillis Director Strategy, Legal, Regulatory & Public Affairs
ENGIE believes that when it comes to the priorities of the relationship between social sciences and humanities on the one hand and energy policy thinking and development on the other hand, great emphasis should be put on what we call a competitive energy transition, or at the very least, on an
energy transition of which the benefits are made very clear to households and businesses.
To elaborate this point further, more and more people are aware that climate change is rapidly becoming an emergency. We feel, however, that there is little or no room left for increases in the energy bill. The reactions of the Gilets Jaunes movement in France to a proposed fuel tax are
evidence of this reality.
For households, a decrease in the energy bill means purchasing power and for businesses, it means competitiveness. Researchers, policymakers and energy companies must develop a deep understanding of the incentives which can motivate households and businesses to reduce their
energy consumption – energy efficiency in other words – by instead opting for energy sources and solutions which are climate-friendly.
Incentives, be they financial, social or psychological, determine an enormous proportion of human behavior. Not understanding these incentives, or worse, installing the wrong kind of incentives into people, can lead to terrible consequences.
To sum up, in our view, the energy transition shall either be competitive or it shall not be at all. We think, therefore, the relationship between energy policy and SSH must figure prominently amongst the priorities of Horizon Europe, with this very reality in mind.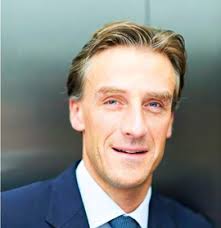 Michaël Gillis is Director of Strategy, Legal, Regulatory and Public Affairs at ENGIE Benelux. Gillis started his career as a lawyer in Brussels and joined Distrigas NV as a Legal Counsel. He was later appointed Head of Regulatory and Public Affairs as well as Company Secretary. Moving to GDF Suez Europe and International, he served as Senior Vice-President for Strategy before joining ENGIE Benelux, where he started in the position of Chief Legal, Governance, Ethics and Compliance Officer.